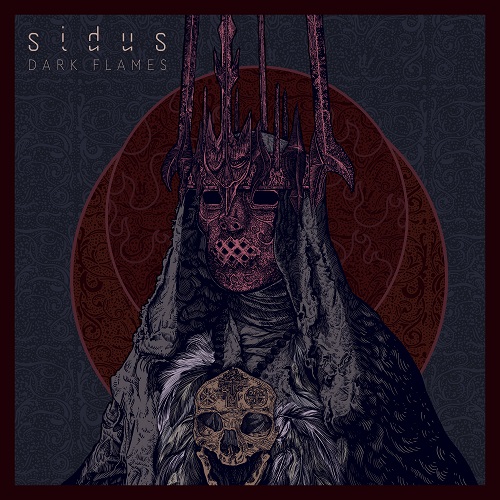 "Dark Flames" is raising awareness about the devastating conflagrations that took place across many countries in the Mediterranean region during August 2021. Nature, human and animal life faced serious threats caused by extended wildfires. This song is a call to action to all of us. Even if this burning nightmare is now over, the consequences of climate change are still ongoing and they will keep affecting us and our home planet until we decide to consciously change our behaviour. There is still time to prevent the future 'Dark Flames' that will certainly come.
The song's production was arranged by Spyros Olivotos. It was mixed and mastered by Steve Lado.
https://www.facebook.com/stevelado.producer
All the instruments are performed by the artist accompanied by Nikos Togkanidis (via his project The Abyss Inside Us) on drums.
https://www.facebook.com/abyssinsideus
Single's artwork created by Vagelis Petikas (Revolver design)
https://www.facebook.com/RevolverDesign
Sidus is a post metal instrumental one-man project based in Berlin which was formed by bassist Spyros Olivotos who also holds a degree in Geology.
Apart from Sidus, he has been a member of bands of many different genres such as the thrashers Turbulence, the death metallers Kinetic and the pop rockers Dodo Origami as bassist, the metalcorers Breathe in Suffering as guitarist. Furthermore, he has contributed as guest musician in several tracks of bands such as The Abyss Inside Us and Ayfel. He has also participated in the International Composition Competition for animated film at the Athens Concert Hall (Megaron) with the song "Prototypes / Replicas" in 2017.
Alongside his musical activities he is involved in social media management and digital marketing.
Contact links:
Facebook: https://www.facebook.com/sidus.postrock/
Instagram: https://www.instagram.com/sidus_gr/
Twitter: https://twitter.com/sidus_gr
Bandcamp: https://sidus-gr.bandcamp.com/
Youtube: https://www.youtube.com/c/siduspostrock
Soundcloud: https://soundcloud.com/sidus_gr
Spotify: https://spoti.fi/3clQlOc
Apple Music: https://apple.co/2zscqw8
Email: sidusofficial@outlook.com