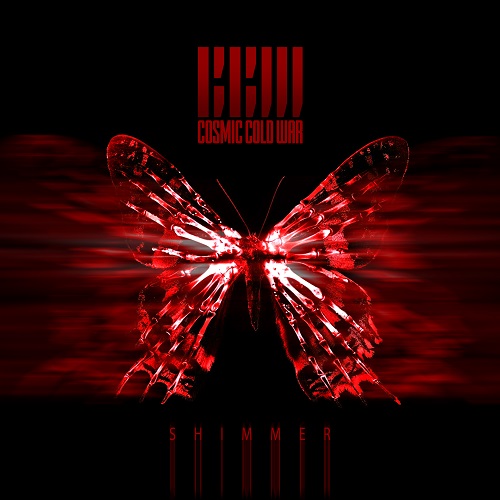 COSMIC COLD WAR take you to the most remote reaches of the cosmos and the darkest corners of your mind. Matching soaring melodies with crushing riffs, their international line-up delivers a unique blend of prog, groove and alternative metal inspired by literary and cinematic horror.
 
Black holes. Monsters. Psychosis.
Humanity's fragility in an infinite universe.
This is just a taste of the dark journey to come…
 
Featuring artists from the UK, Turkey and Venezuela with an envious resumé of live credits – including supports for Arch Enemy, Napalm Death and Ill Niño across Europe, South America and New Zealand, and some of Europe's biggest heavy festivals including Metal Summer Fest (Turkey) – COSMIC COLD WAR is an experienced band that is ready for the biggest stages.
 
The band's debut music video, "Absolute Zero", starring Game of Thrones actress Grace Hendy, was released to critical acclaim in March 2022, racking up nearly 50,000 views within one month of release.

2021's debut three track E.P. Inconsequential Oblivion received international airplay and resulted in the band being featured live on LionHeart's Friday night show on BBC Radio London.

New single "Shimmer" is released on Friday 29th July and features guest vocals from Exploring Birdsong's Lynsey Ward.
"Initially inspired by Jeff VanderMeer's novel Annihilation (and Alex Garland's excellent film adaptation), Shimmer is our dark,  brooding look at metamorphosis and the dangers of progress. We're absolutely thrilled to have Lynsey Ward feature as a guest vocalist, and her haunting melodies take the track to heights we couldn't imagine." – Kai Hastur (Vocals/Guitar)

https://linktr.ee/cosmiccoldwar
Pre-save https://show.co/TGa5UJ5
Kai Hastur – Vocals, Guitar, Bass, Synths, Piano, Programming
Burcu Ozdereli – Guitar
Alex Alvarado – Drums, Programming
Featuring Lynsey Ward – Vocals
 
Written and Arranged by Cosmic Cold War
Lyrics by Kai Hastur
 
Production/Engineering/Mixing –  Kai Hastur
Production/Engineering (Guest Vocals) – Lynsey Ward
Production/Engineering (Drums) – Alex Alvarado
 
Recorded at Miskatonic Studios, London, April/May 2022
Guest Vocals Recorded at Ward Studios, Liverpool, May 2022
 
Mastered by Steve Henderson, Henderson Mastering, Nottingham, June 2022
 
Artwork by Alex Alvarado
After forming Exploring Birdsong in 2017, Lynsey has established herself firmly within the Progressive scene, having earned a top 3 spot in the Female Vocalist category of the Prog Magazine Readers Poll for the past two years. Lynsey has also featured with bands such as Aussie sensation Caligula's Horse, as well as contributed backing vocals for Prog supergroup Lifesigns.

"It's been an immense pleasure to feature on 'Shimmer' with Cosmic Cold War. As soon as Kai sent over the track it piqued my interest, and I could immediately hear the musical influences we have in common! One of my favourite things about progressive music is the enthusiasm and support shown to fellow writers and bands in the scene, and how that can lead towards working together to create something special. I want to thank Cosmic Cold War for having me along for the ride." – Lynsey Ward

Cosmic Cold War will be supporting French alt-rockers Hype Lights this October. They will be announcing a further run of headline shows soon.