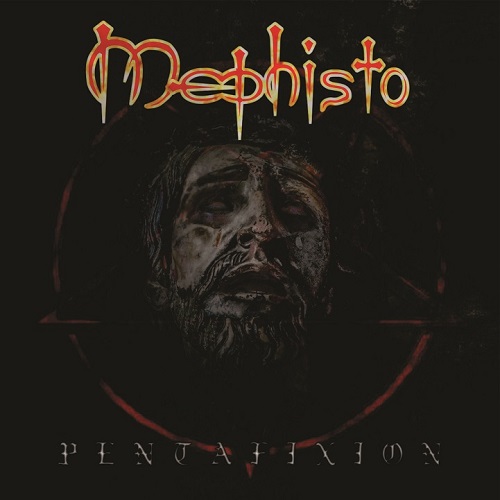 Fresh with their latest music video (Storming War Anthems), Mephisto waste no time in delivering another visual and audio feast to sink your teeth into. Turning once again to Producer and band drummer David L Neives (Poppy), Mephisto have raised the bar with their newest music video "The Undivine Blessing "
Featuring a dark and brooding landscape that accentuates the blackened seas fit for something as evil as the Yog-Sothoth, Mephisto find themselves atop of a barren rocky outcrop summoning the demon to guide them through the final war and lay claim to the world.
Digital and more traditionally shot scenes are skilfully fused together by Producer David L Neives all the while, the vocals of Lead singer Osney Cardoso propel Mephisto further into darkness and down the gruesome path of total world annihilation.
The Undivine Blessing is an example of how to make a black metal song. Strong with orchestral overtones, The Undivine Blessing finds a unique and carefully developed balance, rich with brutal guitars, complex drum patterns and churning rhythms, all of which create a bed of foreboding and anticipation, rounded out brilliantly through the delivery of Osney's guttural and violent vocals.
Mephisto are Cuba's longest running Black Metal band proving persistence pays off. "The Undivine Blessing" is the 3rd feature music video to be pulled from their full length album Pentafixion The album is out now through all good digital platforms, thanks to The Orchard.
It can be found through this link – https://orcd.co/pm3qevl
All additional lyric & music videos can be found through their official YouTube channel www.youtube.com/Mephisto
MEPHISTO ONLINE
Official Website –mephistoband.com
Official Facebook Page – www.facebook.com/MephistoCubanMetalBand
Official Fan Group FB Page – www.facebook.com/groups
Official YouTube Channel – www.youtube.com/Mephisto
Twitter – twitter.com/Mephisto
Instagram – www.instagram.com/mephistoband
SoundCloud – soundcloud.com/Mephistocubanmetalband