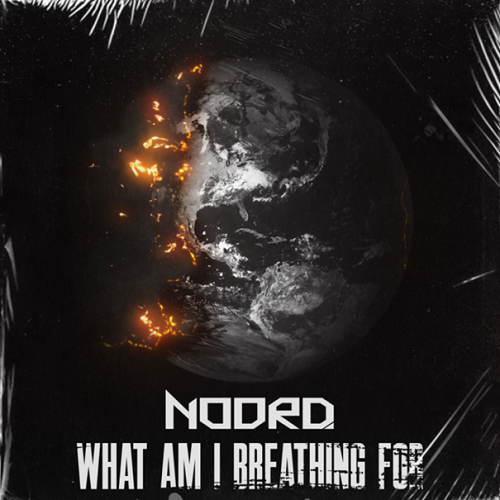 "What Am I Breathing For" is out now! The latest release of this Belgian metal band trades between groovy, catchy verses, scream along chorusses, eerie tensions and downstraight blastbeats.

"What Am I Breathing For" is the bands newest song and first approach to an evolving sound compared to their former work.

With a continuously driven vibe and pounding drums it is the perfect way to lose your mind and go crazy. "What Am I Breathing For" is the first song out of a whole new story driven upcoming album.
NOORD is a 3-piece metal band from Antwerp, Belgium. They saw the first light of day in 2017. Even in the earlier stages it was clear that this band would not sound like any other band. The roots lies in the metalworld but there are a lot of roads to walk on without losing the roots itself. They combine different elements and styles to form their own. In easy words; NOORD brings something different to the table in the world of heavy music.

"What Am I Breathing For" came out on the 19th of August 2022 as the first single of their upcoming concept album.

Keep an eye out on the horizon to see what the next part of the album will be!
Line-Up:
Bass: Louis De Bie
Guitars/Vocals: Cédric De Graeve
Drums: Stijn Sallets

Our latest single is available on:
YouTube: https://www.youtube.com/watch?v=Nda1MdBCyM4&ab_channel=NOORDofficial
Bandcamp: https://noordofficial.bandcamp.com/track/what-am-i-breathing-for
Spotify: https://open.spotify.com/album/1ihCVkz2TXDHm9mbPACf9n
Socials:
Facebook: https://www.facebook.com/noordband
Instagram: https://www.instagram.com/noord_official