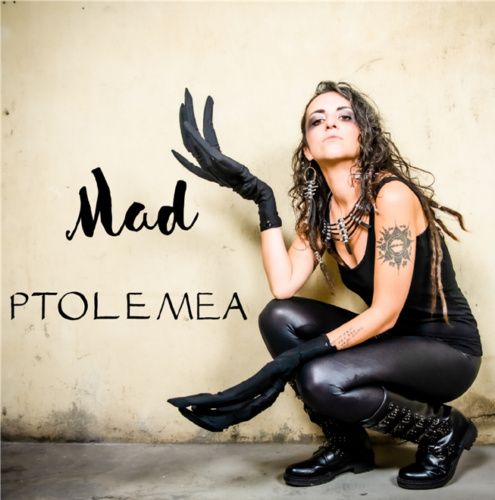 Rock Soul, Pagan Spirit
with heavy riffs, groovy rythmes, psychedelic sounds and powerful vocals,
Ptolemea delivers finest grungy, Alice in Chains-like rock music with a pagan spirit twist.
The song "Mad" is about becoming aware and accepting the madness of our reality in order to achieve balance.
Mixed and Mastered by award-winning sound engineer Alan Douches, US.
The Name Ptolemea is inspired by the astronomer and astrologer Claudius Ptolemeus. He took part in the discussion of the "music of spheres" in which the distance of the planets in the universe was measured by musical intervals. Believing that the expansion of the universe is connected to the expansion of every living soul, Priscila Da Costa chose this name in a willingness to share the key steps of her musical and spiritual path which defines her identity as an artist.
The journey started with the first EP Tome I (2018). Looking for authenticity, she kept seeking her true self throughout her second EP "Maze" (2020). With this new single "Mad" she is transitioning into a new artistic direction, letting her music and sound evolve and expand as her life journey takes its turns.

https://www.youtube.com/channel/UC0lCZJhSs0AJ9XqsVzDJnSg
https://ptolemea.bandcamp.com/releases
https://www.facebook.com/ptolemeaspirit
https://www.instagram.com/ptolemea_band/
Line-UP:
Remo Cavalini: guitar
Yves Olek: bassguitar
Christoph Reitz: violin
Martin Schommer: drums
Priscila Da Costa: vocals