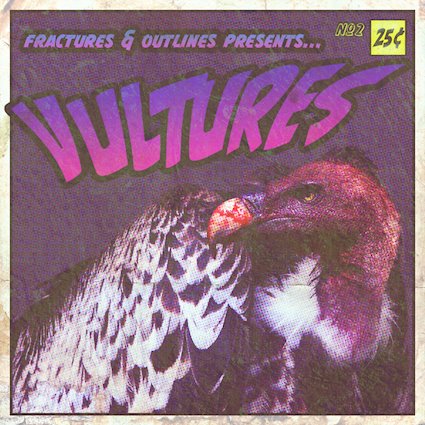 It's been a tough year for many bands during the age of Covid, but it has also been a source of inspiration for artistic expression. From lockdowns to friends and family unable to see one other, Gatineau, QC's FRACTURES & OUTLINES are showcasing their disappointment with the world by sharing their take on the current events with their new single and music video "Vultures".


The track is a hard-hitting mosh anthem that fulminates the band's frustration towards the current state of the world and their anger concerning seeing people around them falling for misinformation and conspiracies. As you listen, you can hear a blend of musical elements similar to early Silverstein and heavy-riffing like A Day to Remember. The band explains the track in further detail:

"Vultures is our first step into the world of modern metal. We're transitioning from our post-hardcore sound to a more polished version of ourselves, delivering our frustration through what we believe is one of our best tracks yet. However, we do want to mention that Vultures is only the tip of the iceberg when it comes to our musical future, and we've been stepping into new and unknown territory for us."

During the recording of "Vultures", vocalist Nick Boudreault passed out after delivering the long scream during its breakdown after running out of air. "Vultures" was produced by guitarist Eric Desormeaux to follow the band's 2020 single "Kerosene" and 2019 debut album "Defenseless". The comic book theme for the single's artwork created by vocalist Nick Boudreault was drawn to represents his inner demons along with allowing it to tell its own story.

—
ASHER MEDIA RELATIONSJon Asher – Music Publicist
#.514.581.5780 | jon[@]ashermediarelations[.]com
Facebook @AsherMediaRelations | Instagram @AsherMedia | Tweet @AsherMedia(Rockshots Records, Extreme Metal Music, Armstrong MF, Loud As Hell, Metalocalypstick, Decimate MF, Electric Highway Fest, Wacken Metal Battle Canada/USA, Hyperspace MF, Le FestEvil)