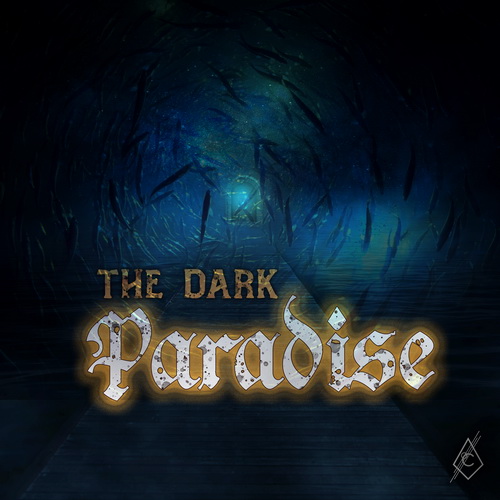 On December 18th, 2020, the Belgian metalband October Changes released their new home recorded single "The Dark Paradise".
OCTOBER CHANGE's music can be described as an eclectic blend of symphonic, industrial and gothic metal, fused together with some electronic influences. The female vocalist delivers vocals that go from clean, more classic inspired to more powerful dark vocals. The result is a unique and variable sound that has the ability to reach beyond metal-music-lovers.
"The song went through quite a process to become what it is today. We wanted to create a dark, but heavy vibe, with a strong sound and a dark industrial mood. We think we really succeeded in that.
For the mixing and mastering we wanted someone that could bring out the best in our music. We found a really good match with Josh Welshman from JW mixing in New York. Some people might know him as the vocalist from the band Defeated Sanity. He has produced, mixed and mastered some great bands like Norah Jones, David Crosby, Defeated Sanity,… It was a real honor and pleasure to get the chance to work with such a great guy!", October Changes
Discover OCTOBER CHANGES on:
SPOTIFY:https://open.spotify.com/artist/7fe6URndTACiRfw6tvOGdV?si=jpyEe_XGTzSDz2NtBiQ3LA
ITUNES:https://music.apple.com/be/artist/october-changes/1510064904
AMAZON:https://music.amazon.com/albums/B08LL75NWC?marketplaceId=A3K6Y4MI8GDYMT&musicTerritory=BE
APPLE MUSIC:https://music.apple.com/be/artist/october-changes/1510064904
DEEZER:https://deezer.page.link/c3wD5bnsKA89zarJ9
CONNECT WITH OCTOBER CHANGES ON:
FACEBOOK: https://www.facebook.com/octoberchanges
INSTAGRAM: http://instagram.com/octoberchanges
VI.BE: https://vi.be/octoberchanges
WEBSITE: https://octoberchanges.com/ (website still under construction)
{vembed Y=wuQsWnTSHkA}