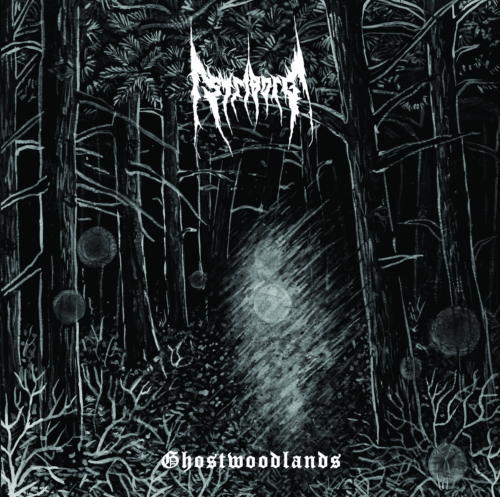 25th October 2021 is getting near, release date set for the reissue of "Ghostwoodlands", by the Australian one man band Striborg.
This record can be considered a milestone in Striborg's evolution, as the mastermind Sin Nanna switches his production to digital recording after many albums published from the late '90s.
This reissue has seen the collaboration of three labels: Satanath Records from Russia, Rude Awakening Records from Italy and The End of Time Records from Ireland: many changes starting from the cover, with a new piece of art by the artist Mary Kankava (hellcatfairyart) and a remaster by Black Dwell Records studios of Roman Sapozhnikov. Available copies will be limited to 500 CDs worldwide.
Featuring the original tracklist as follows:
1. Bete Noirs
2. Wandering the Wilderness of Eternal Misery
3. Light Anomalies in the Phantom Woods
4. With Animosity I Bequeath Thee
5. Sinister Scraping of the Spectres
6. Ghostwoodlands
7. Descending into Utter Despair
You can find Rude Awakening Records on:
Facebook: https://www.facebook.com/rudeawakeningrecs/

YouTube: https://www.youtube.com/channel/UC0w7FXlsO_uyvnI1gdUxU-A

Soundcloud: https://soundcloud.com/rudeawakening_records

Website: http://www.rudeawakening-records.blogspot.com/
Striborg:
Facebook: https://www.facebook.com/striborg666/

Bandcamp: https://striborg.bandcamp.com/