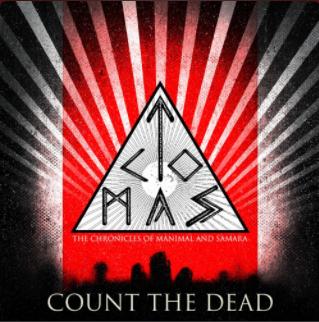 We wanted to let you know that the Official Music Video for our latest single, "Count the Dead" just went live today!
We created this video in protest of the governments across the world who have failed to act and protect their communities. It also highlights the social and economic injustices that plague society, and violent health inequalities that have been further exacerbated by the pandemic, and forces one to think about the value of human life in light of the pandemic.
You can watch the video here:https://youtu.be/JmNDPMdFsaE

…And if you would like to help share the news, here's the link: https://ffm.to/counthedead-video
Thank you for supporting us and our music.
Have a lovely week ahead, and hope all is well!

Daphne Ang and Andrea Papi
The Chronicles of Manimal and Samara [TCOMAS]

Website: https://tcomas.com