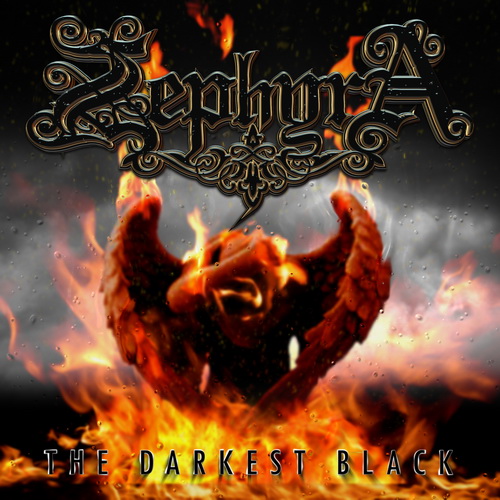 Country: Sweden
Genre: Melodic Death Metal
Zephyra has returned with their melodic death metal sound to release a new single, "The Darkest Black."
"The Darkest Black" is released through Inverse Records and builds a bridge between their
second album, the critically acclaimed "As the World Collapses," and the progress of writing and recording
a third one. Once again the band has worked with Micke Andersson at MRG Studios (Borås)
for recording and producing, and with Christian Donaldson at The Grid (Montreal) for the mix
and master works; a superb team as showcased on the last album.
Zephyra has released two full-length albums, both critically acclaimed.
Their second album, "As The World Collapses," has had one high scoring review after another.
With this newest single, Zephyra shows that they are a band to reckon with!
Watch the music video here: https://youtu.be/YPplpA7kerg
Listen to it on:
Spotify: http://spoti.fi/2xOEpnB 
Deezer: http://www.deezer.com/us/album/48491232 
Tidal: https://listen.tidal.com/album/78894388 
iTunes: http://apple.co/2wFE4hS 
Amazon: http://amzn.to/2fhWQcz 
Google Play:  http://bit.ly/2jJEZNn 
Line-up:
Growls & Vocals: Åsa Netterbrant
Guitars: Tony Netterbrant
Bass: Emil Popp
Drums: Jimmy Janzon
Official links:
http://​zephyra.se
http://facebook.com/zephyraofficial
http://youtube.com/zephyravideos
http://instagram.com/zephyraofficial
https://twitter.com/ZephyraOfficial
Special thanks goes to: