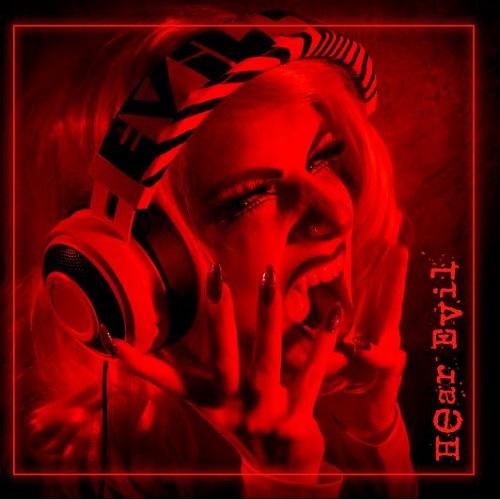 The second part of a 3 EP concept album, BANG BANG FIRECRACKER'S latest release, Hear Evil, out 22.05.22 continues to snarl at the world and demands acknowledgement. Delivering on the promise of an unflinchingly heavy progression, these latest 3 tracks are a real representation of the bands solidarity and it is a showcase of their individual strengths. BANG BANG FIRECRACKER continue to make statements about the bands musical direction by injecting ever more dissonance into classic heavy rock carving out a New Wave of Classic Heavy Metal.

Part 2, Hear Evil, reinforces the lust for this crimson red album with Opening track, The Power of the 72, providing anarchic vocals and a bombardment of riffage. Track 2, Set The World Ablaze, is a kamikaze drum fest with a thunderous groove. Blending genres further and playing out the EP, Father Genocide is charged with dissonance and courts with controversy. Unleashing a fury of bass guitar this track surges to a close, edging firmly upto part 3 of this much-anticipated second album.
Since the release of See Evil, part 1 of this 3 part concept album, BANG BANG FIRECRACKER have amassed a number of stellar reviews and produced 2 videos as promised including the epic cinematic production of 'Unleash the Devil' for the 7 minute monster opening track of EP1, See Evil.

Quite possibly one of the most photographed bands on the circuit, BANG BANG FIRECRACKER are playing a full roster of gigs at the familiar venues across Staffordshire and the surrounding counties.
For an up to date gig listing on where you can see the band live and for more official content you can check them out on Youtube and social media.
ARTIST: BANG BANG FIRECRACKER
TITLE: HEAR EVIL
RELEASE DATE: 22.05.22
TRACKLISTING: 1 THE POWER OF THE 72, 2 SET THE WORLD ABLAZE 3 FATHER GENOCIDE
FORMAT: CD ALBUM & DIGITAL DOWNLOAD
BAND MEMBERS: KIERON 'K' BERRY – LEAD GUITARS/LEAD VOCALS
MARCUS WRENCH – BASS GUITAR/BACKING VOCALS
BOB ANSELL – DRUMS
ENGINEERED: SHAUN LOWE PRISM RECORDING STUDIOS
PHOTOGRAPHY: JESS BOOTHROYD
PRESS CONTACT: KIERONJBERRY@GMAIL.COM