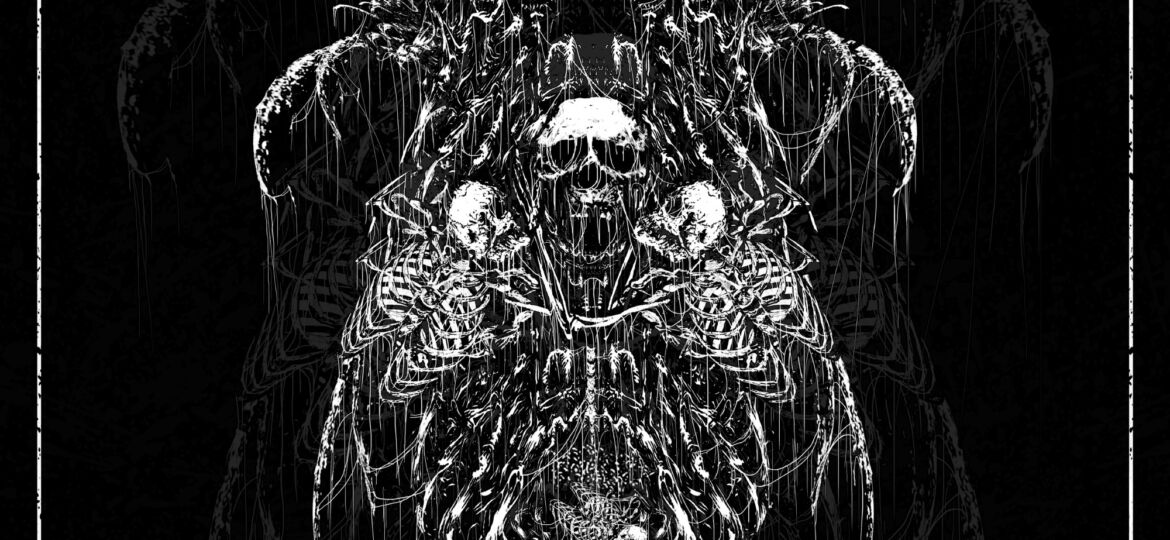 Country: South Africa
Genre: Death / Thrash Metal
DevilSpeak is a 5 piece Death/Thrash Metal band based in Cape Town, South Africa. DevilSpeak members are Azaliyah Bester on Ryhthm Guitar, De Wet Loots on Lead Guitar, Jarred Williams on Vocals, Francois Meyer on Drums and Derrick Leppan on Bass Guitar.
DevilSpeak was formed in August 2014 when Francois auditioned on drums at a practice session with the other four members and everyone immediately recognised that the musical chemistry between them all was very real and special. The next day the name of DevilSpeak was chosen and so the band began.
The name DevilSpeak is a play on words of the Devil's Peak mountain in Cape Town. It's a way to say that they are from Cape Town and they are a metal band.
DevilSpeak had their live debut on 20 Mar 2015, having spent 7 months honing a 6 song set into as formidable a shape as possible.
DevilSpeak recorded their debut single, Violently Leading The Blind, on 18 and 19 April 2015 at Milestone Studios with Jethro Harris engineering. All instruments were miced up for the recording as the aim here was to capture the live feeling of the band, as well as their actual sound.
"Violently Leading The Blind" was released on 1 September 2015 and very soon started getting radio play worldwide, initially in the UK and soon spreading to the USA, Panama, France, and other parts of the world.
In 2016 DevilSpeak was nominated for and won the award for Best Newcomer at the South African Metal Music Awards.
Notable shows that DevilSpeak have played include being invited to play at Metal4Africa's Winterfest'15 in Aug 2015, opening for NervoChaos from Brazil on their South African tour they did with Boargazm in Feb 2016, supporting Vulvodynia on their tour of Cape Town in Apr 2016, taking part in the Wacken Metal Battle South Africa in Apr 2016, opening for Rotting Christ in Cape Town in Jul 2016, hosting the Local Aid: South Africa show in Oct 2016 with all proceeds going to the Animal Welfare Society Stellenbosch, touring to the Eastern Cape in Dec 2016, supporting Pulvis Et Umbra from Italy in Dec 2016, playing Emalyth Arts Expo: Nine Lives in Pretoria in Jan 2017, closing the night at Metal4Africa's Summerfest'17 in Feb 2017, supporting Belgium's Ashes on their South African tour in Mar 2017, opening the Witchfest 2017 Cape Town event in Apr 2017 which had Mantar and DevilDriver as headliners and supporting South Africa's Terminatryx at their 15 Year Anniversary show in Aug 2017.
In 2017 DevilSpeak was nominated for and won the award for Best Thrash Metal Band at the South African Metal Music Awards.
DevilSpeak recorded a 3 track EP in Sep 2016, with preproduction commencing on this in March 2016. The EP was again recorded at Milestone Studios with Jethro Harris engineering.  The mastering was done by Kelsey Mastering.
"Unearth Hell" was released as a single off this EP on 12 Sep 2017.
The EP, entitled "See Evil Hear Evil Speak Evil" consists of 3 tracks and will be released before the end of 2017.
Connect with DevilSpeak:
[Facebook]: https://www.facebook.com/devilspeakofficial
[Twitter]: https://twitter.com/devilspeakband
[Instagram]: https://instagram.com/devilspeakofficial/
[YouTube]: https://www.youtube.com/channel/UCxbTP_A-GXD5NeFI9hb8YMw
[Steemit]: https://steemit.com/@devilspeak
[SoundCloud]: https://soundcloud.com/devilspeakofficial/
[Bandcamp]: https://devilspeakofficial.bandcamp.com/ 
[ReverbNation]: https://www.reverbnation.com/devilspeak7