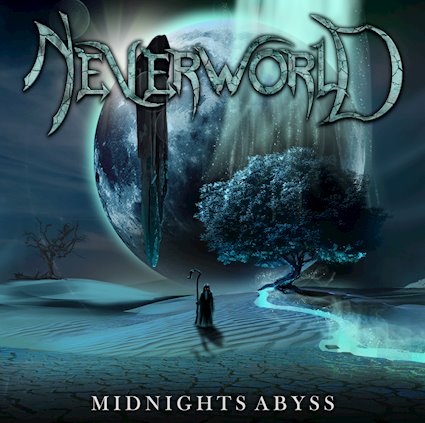 Metallers Neverworld return their symphonic-tinged brand of heavy metal to the forefront of the UK underground with new single 'The Other Side Of Midnight'.
Following a brief period of rejuvenation, the band have resurged with a new line-up and new music – 'The Other Side Of Midnight' serves as the first single from the band's as-yet-untitled third album, set for release in Spring 2022.
As ever, production of both the recorded music and accompanying video has been handled by the band via their imprint Dreamdemon Recordings; affording Neverworld the control to make their creative vision an exact reality.
A limited edition CD release named 'Midnights Abyss' will be available, featuring several exclusive bonus tracks, as well as a stunning three-panel artwork feature by story artist Andy Foster.
'The Other Side Of Midnight' is out now, meanwhile the 'Midnights Abyss' single releases 22nd November 2021 – you can pre-order the exclusive physical CD at the band's official store.
Midnights Abyss Track Listing
1. The Other Side Of Midnight
2. My Monster And I
3. Call To The Fallen (Acoustic)
4. Into The Abyss (Orchestral Edit)