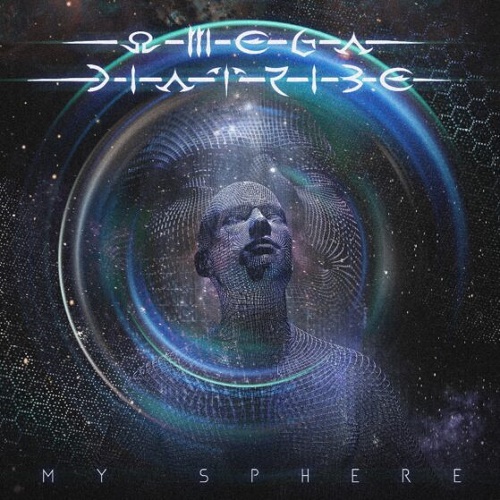 The second EP by Hungarian Extreme Groove Metal band.
The Hungarian multi-award winner Extreme Groove Metal pioneers are back with their brand-new EP to celebrate their 10th anniversary on the stage over Europe.
If you're familiar with Omega Diatribe, you know roughly what to expect with their new material: tons of heavy grooves, in your face vocals, insane drumming… But this time they put more soul into the songs than ever before.
"My Sphere" EP contains a brand-new banger, a reissue of their break-out tune "Molecular Torsion" (from the debut album "Iapetus"), as well as two insane remixes by the Hungarian Electro-Metalhead music producer dOTS – "Parallel" and "Coronal Mass Ejection" (from the fourth album "Metanoia").
The EP has mixed, mastered & co-produced by the legendary Danish Metal producer Tue Madsen at Antfarm Studios. His contribution guarantees the rawness and sonic brutality of the production.
This record will make your head bang and hit you in the feels. Get ready and catch Omega Diatribe on tour over Europe!
Hungarian Extreme Groove Metal band Omega Diatribe was formed in 2008 by Gergő Hájer (guitar) and Ákos Szathmáry (bass). They started to play live in 2012 with a 5 piece line up. The band getting bigger and bigger by their intense life shows and powerfull sounding.
After years of hard work, in 2013 Omega Diatribe has finally released their full-length debut album entitled "Iapetus". The album was nominated the 'Best album of the year' and 'The best studio production' in Hungary, and landed on the second place.
In 2014, the band split ways with David (drummer) and start to work with the legendary drumer Kevin Talley on a new material called "Abstract Ritual". The record has been released on 26th of February 2015. It has been released on the overseas as well by the american label ILS Group, under the wings of Universal Music.
By 2016, the band was mostly playing abroad and festivals such as Euroblast with hope of playing for their fans at even more locations.
In the beginning of 2017, Omega Diatribe finished their third studio record called "Trinity", which has been co-produced, mixed and mastered by the Danish producer Tue Madsen at Antfarm Studios. Metal Scrap Records released the album in April same year.
2018-19 years Omega Diatribe toured the Europe with successful concerts and festivals.
At 2020, the fourth album was released by Metal Scrap Records. "Metanoia", their third full-length, was Produced by Gergo Hajer at 515 Studio and mastered by the legendary Jens Bogren at Fascination Street Studios.
In 2021, Richard Szpuszenik joins the band as a new drummer. But after his relatively short career in the band, the job has been taken over by Daniel Szabo of Ektomorf and Bloody Roots.