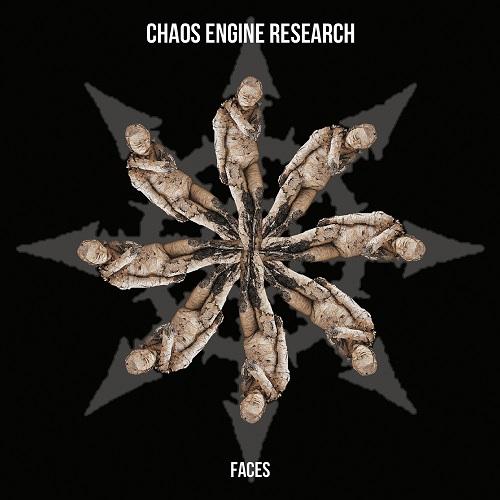 Second full-length studio album by Polish Groove/Death Metal band.
The second release is also a conceptual album, but unlike the debut, compositions do not form a chronological story, but are "novellas" connected by common ground. Each track describes one of the characters – the titled "faces" are the ghosts of the past and memories, which are connected by the fact that they exerted a great influence on Chaos Engine Research members.
This time, the songs are more compact in their form, and the whole record is more aggressive and devoid of melodic vocal parts. This makes "Faces" a more "raw" album, veering towards Death Metal territory. It's still Groove Metal, but certainly more brutal and dark than the debut was.
Soundwise, it's definitely more of a guitar album. A lot of effort was put into the arrangement and preparation of vocal lines, so that the message is understandable for the listeners, even when the vocals operate in the registers of growl and scream.
Chaos Engine Research was founded in 2007 in Częstochowa, Poland. Initial line-up was: Marcin "Muzz" Grobelak (guitar), Krzysiek Dworak (guitar), Ivo Orleański (drums) and Mateusz Trzcinski (bass).
In 2008, Darek "Darrior" Januszewski (vocal) has joined, and a year later Jacek "Młody" Adamczyk (vocal) and Jacek Czekaj (who replaced Mateusz) were also on-board. In this configuration, Chaos Engine wrote their debut album called "The Legend Written By An Anonymous Spirit Of Silence". Material was recorded, mixed and produced by Przemek "Perla" Wejmann at Perlazaa Studio, and mastered by Tue Madsen in Antfarm Studio, between 2011 and 2012. Once the recordings were finalized, the band focused on finding a publisher.
"The Legend" was released in September 2014, simultaneously by the Metal Scrap Records and Mighty Music labels. After The Legend Promo Tour in mid 2015, the band parted ways with Ivo, and the drummer position was taken by Matusz Królica.
In September 2016, "Młody" left the band. For a year and a half, CER searched for a replacement, making attempts to work with several vocalists (including Kamil Szafran from UDS) – eventually decided to continue with Darrior as the sole frontman in 2018.
Recording sessions for the second album called "Faces" took place from August to October 2019. Once again, the band decided to record in Perlazza Studio, co-producing the album with Przemek Wejman. Mastering was done in Hertz Studio by Wojciech Wiesławski.
The band wanted to release "Faces" in autumn of 2020 or at the beginning of 2021, however Covid's era spoiled the band's plans, due to touring bans. Finally, in summer 2022 the album was released by Metal Scrap Records.
LINE-UP
Darek "Darrior" Januszewski – vocal
Marcin "Muzz" Grobelak – guitar
Krzysiek Dworak – guitar
Jacek Czekaj – bass
Mateusz Królica – drums