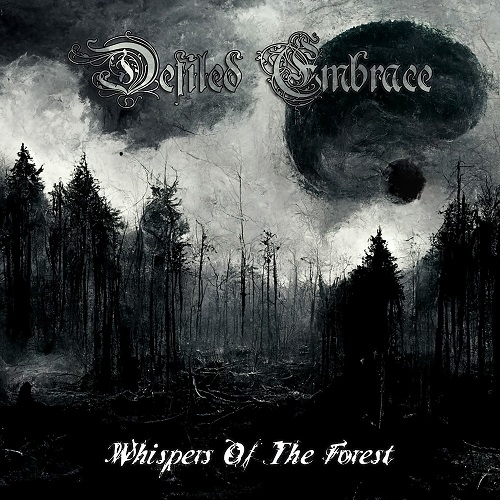 The debut full-length studio album by Israeli Doom Metal project.
"Whispers Of The Forest" is an eight song album that present the similarities between the human suffering and the death of different nature elements, alongside songs about love and loss.
The album contains slow and heavy songs, with soft and clean melodies, colliding with brutal riffs and growls, giving it a strong Death Metal vibe.
Defiled Embrace is a one-man-project formed in Israel in 2021 by local musician Matan Kedar. The project started as a collection of different Doom Metal songs, written by Matan over the course of 11 years. Some songs were originally written for another projects, but eventually they all came together under the name Defiled Embrace.
During 2021, Matan decided to record the songs using session musicians he works with in other bands, and the debut album "Whispers Of The Forest" was recorded during 2021-2022.
On July 2022, Defiled Embrace singed a deal with Metal Scrap Records Inc. Three videos were shot for three Singles of the forthcoming release: "In Her Sullen Reflection", "Autumn" and "Whispers Of The Forest". September 9 became as an official release date of "Whispers Of The Forest" album through Another Side Records, a division of Metal Scrap Records Inc.
Currently, the project is in a process of becoming a full band, and a second album is already composed and about to be recorded.