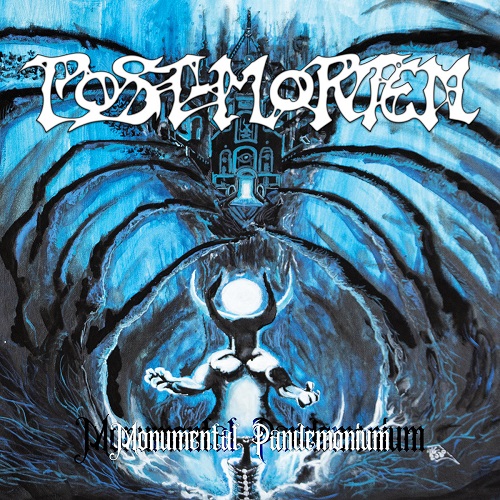 As announced a few weeks ago with the official music video of the single "Cryptic revelations" and then the lyrics-video of the song "Pure Terror", Progressive Death-Metal practioners Post-Mortem finally released their sophomore album called 'The monumental pandemonium' on CD & Digital through Great Dane Records and the main legal platforms.
In addition to the official release-news, the band also shared the whole album for FREE STREAMING on bandcamp.
Long-time band founded in 1994, Post-Mortem have been active since its birth until 2008 before to get on hiatus and reunited in 2018. During the first part of their career, the French death-metallers released two EPs ('Mystic Delights' in 2021, followed by 'Mankind Autopsy' 4 years later)
In 2012, the Frenchmen decided to get back on track and bega to work on the first ever full-lenfth record of the history of the band : 'God With Horns', released in 2016 through Great Dane Records.
6 years later and after touring/playing on stages next to bands such as Benighted, Gojira, Crusher, Loudblast or Nostromo, Post-Mortem is about to released its second album called 'The monumental pandemonium', collaborating again with GD Records.