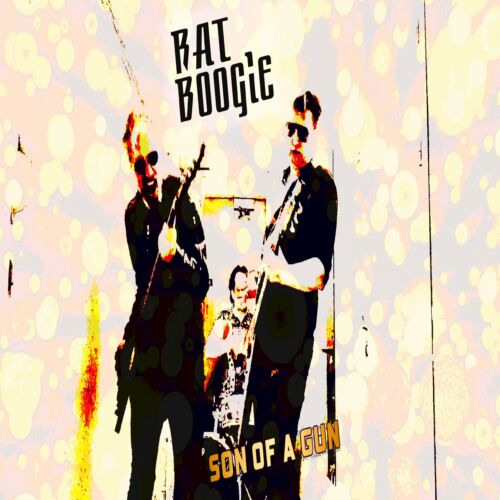 The Finnish power trio Rat Boogie released a new single and music video Son of a Gun. It's the first release after their debut album Bad Gravity which was released in 2020 by Finnish record label Secret Entertainment. 

Watch Son of a Gun music video: https://youtu.be/W1wVQwcuZZY


Mika Säkkinen comments:
"The song 'Son of a gun' sheds some ironic light on the aggression and coldness traditionally associated with being a man. And, of course, this is done best with an aggressive, fast-paced rocker! In the video, the views through a magic telescope reveal a strange blend of hopes, expectations and dreams clashing with reality."  
Listen to Son of a Gun on:
Youtube: https://youtu.be/W1wVQwcuZZY
Bandcamp: https://ratboogie.bandcamp.com
Spotify: https://spoti.fi/3FqzjwK
Deezer: https://www.deezer.com/us/album/269118402
Tidal: https://listen.tidal.com/album/202615319
Apple Music: https://apple.co/30qhC0W


Hailing from Oulu, northern Finland, Rat Boogie is a trio that tastefully melts different influences into a tightly rocking, original package. In the core there is always the organic live playing that gives the flowing melodies a solid backbone. With an amply aggressive but breathing sound, Rat Boogie adventures inside the rock'n roll nucleus, celebrating all the good things that can be achieved with guitars, bass and drums.
With long musical experience in Finnish bands such as EBPSATRFM, The Blaster Master and Laid Back Townies, Rat Boogie makes memorable melodies, while rocking tightly in the trio format.
Inverse Records
info@inverse.fi