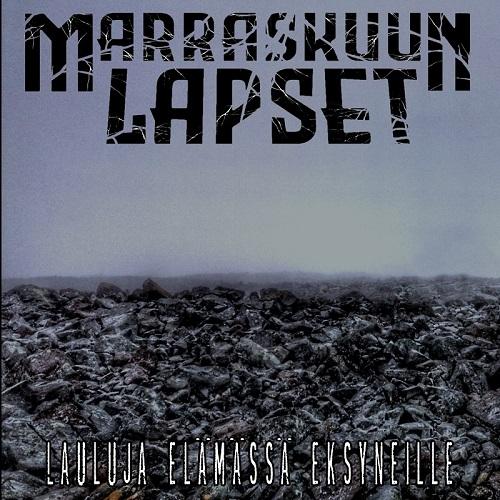 Finnish melancholic metal band Marraskuun Lapset released their debut EP "Lauluja Elämässä Eksyneille". To celebrate the EP release, also a new music video is done for the closing track Jos en enää herää. 

Watch Jos en enää herää music video: https://youtu.be/jKCWbsm3pDg 
The band comments:
"The five songs on the EP mirrors the different backrounds of the bandmembers. Main strenght of the band is in catchy riffs and dark lyrics. Songs are kept simple and sometimes they go in really deep & dark places but try to find hope in there. This first release is just a start and the band is currently making its next release."
Listen to the EP on streaming services: https://push.fm/fl/marraskuun-lapset-ep
Marraskuun Lapset is founded in the summer of 2021 by Tero Hautamäki (Hellyysagrrressio, Burning Mindfields, Wasteland) & Janne Partanen (Hautajaisyö, Uhriristi). 
Line-up:
Marraskuun Lapset:
Tero Hautamäki – Composition, arrangement, guitars & bass.
Janne Partanen – Lyrics, arrangement & lead vocals

Drums – Teemu Koski
Clean vocals – Hanna Ingo
Backing shouts – Satu Guru
Lead vocals in "Jos en enää herää" – Tomas Ahlroos
Choir: Jussi-Pekka Litmanen, Jani Latva-Salo, Sofia Ingo, Hanna Ingo, Satu Kuru.
Links:
https://www.facebook.com/Marraskuun-Lapset-104482418661869
https://www.instagram.com/marraskuun_lapset
https://marraskuunlapset.bandcamp.com