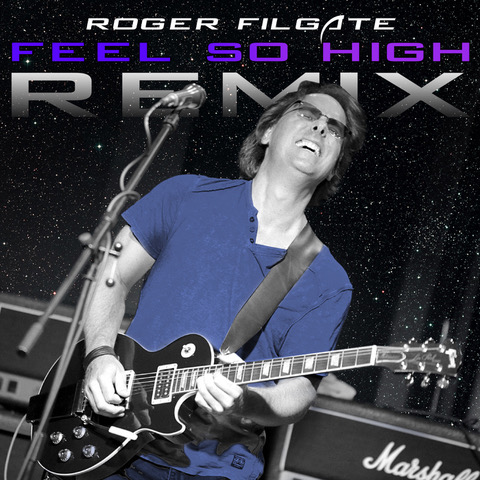 Roger Filgate, famed guitarist and songwriter most notably of the legendary rock group, Wishbone Ash and Los Angeles Indie label ForceField Studios release a remix of Filgate's Rock 2006 classic Feel So High. This lost hard rock classic features Filgate at his finest showcasing his songwriting as well as his guitar shredding which he is considered to be a virtuoso.
Feel So High" was first recorded by Blast Room, a rock band formed in 2004 Roger Filgate.This short-lived group lasted only one year, but in that time managed to record an album of original music entitled Rock is Dead in the styles of Led Zeppelin, AC/DC, Aerosmith before disbanding in 2005 to pursue other musical interests. 'Feel So High Remix' features Roger Filgate: Writer, Guitars, Backing Vocals, Rob Jackson: Lead Vocals, Chris Tatalias: Drums, Backing Vocals, Sandy Nardone: Bass
Prior to playing with Brit-rockers Wishbone Ash, Filgate played on various gig circuits across the United States before meeting Andy Powell in a music store in Connecticut. This 1992 meeting led to Filgate joining the band full-time in 1994 as guitarist/songwriter for their regarded 1996 studio album Illuminations and subsequent tours resulting in the albums Live in Geneva (1995), and compilation albums The Best of Wishbone Ash (1997), and Distillation (1997).
Forcefieldstudios.com
https://www.facebook.com/ForceFieldStudios
https://www.youtube.com/c/ForceFieldStudios