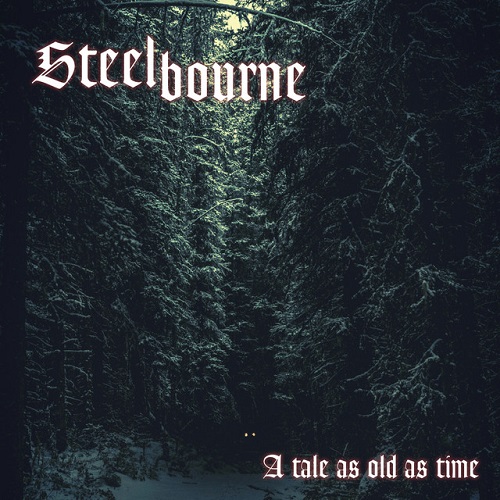 "Defiler" is a track taken from Steelbourne's album "A Tale As Old As Time", due for release via Wormholedeath worldwide.

Defiler is one of the heavier tracks on the album while also being dramatic and theatrical. This one is a blast to play because of the big change in pacing between the main riffs.
The video fits the vibe of the album perfectly, and Defiler, in particular, fits the bill of eerie medieval fantasy-vibes colliding between rampaging guitars, thunderous rhythms and majestic vocals. Please enjoy this one; Defiler!
The album itself is classic metal at its best, inspired by giants such as Maiden, Priest, Helloween, Accept, Primal Fear, Candlemass and many more.
Steelbourne was initially a lockdown studio-project, designed to finish unreleased material by their previous band. As the writing escalated, the foundation for "A tale as old as time" was built – and a single spark reignited inferno. Steelbourne honor the legends of old, being deeply inspired by giants such as Judas Priest, Iron Maiden, Candlemass and Accept while incorporating contemporary elements into their music, aiming to provide a modern take on classic heavy metal.
Having played large venues both domestically and internationally, the band is no stranger to touring life either, looking forward to getting back on the road.
Steelbourne are:
Jacob Vestergaard Druedahl Bruun – Guitars
Troels Rasmussen – Lead Vocals
Benjamin Andreassen – Bass-guitar, Backing vocals
Simon Klem Kannegaard – Guitars
Simon Sorsback – Drums & Backing vocals