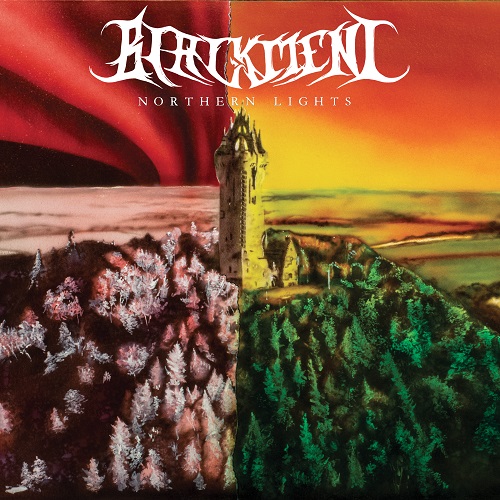 Finnish metal band Blackment (founded in 2014 in Hyvinkää) unleashes their massive and melodic debut album "Plains of Oblivion" on September 9. A new single "Northern Lights" is released today as their third and last preview from the album. The song was recently premiered exclusively on Finnish Radio Rock channel. Additionally, an epic music video for the single will be released next week.
"Northern Lights originates from the early days of our band. I wrote the main melody when I was 16 years old but the song has grown and changed massively over the years. Stylistically Northern Lights leans towards classic heavy metal with some folk influences. The lyrics are heavily influenced by the book series "His Dark Materials" where one can observe parallel worlds in northern lights," composer and guitarist Saalas Ruokangas explains.
Blackment has previously released two intriguing singles from the upcoming album: Maw of the Dread and Clouds. The band's signature sound of melodic and playful guitars combined with Sami Vuorenheimo's unique and skilled vocal style truly captivates the listener. Traditions of melodic metal from various decades, as well as massiveness and some more modern influences can all be heard.
Listen to the single: https://push.fm/fl/blackment-northernlights
Watch the previous music video "Clouds", directed by Juno Ruokangas from HERE
Blackment is:
Sami Vuorenheimo – Vocals
Saalas Ruokangas – Guitar & Backing vocals
Allan Välimaa – Guitar
Väinö Huhtanen – Bass & Backing vocals
Sebastian Nyandoto – Keyboards & Backing Vocals
Akseli Aalto – Drums
https://www.facebook.com/blackmentofficial
https://www.instagram.com/blackmentfin
https://www.reverbnation.com/blackment
https://blackment.bandcamp.com